PayPal Poker Rooms, Casinos and Sports Betting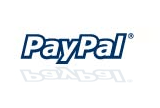 Depositing at Online Poker Sites, Sportsbooks and Casinos with Paypal
When it comes to eWallet services, none have the global reach of PayPal. This system makes a solid choice for depositing on poker sites, online casinos and sportsbooks. Due to the careful selection process of PayPal, only a small number of the most reputable gambling sites are able to accept this deposit method.
Below you will find details of how to use PayPal for your gambling deposits. This includes information on why seeing PayPal offered is a good sign, why only certain countries are allowed to use this. After that you will find a step-by-step run through of how to make your PayPal deposit. For those countries which are restricted by PayPal (US and Canada are the main ones), I have included information on some alternatives at the end of this page.



Why Seeing PayPal Deposits at Gambling Sites is Good News
Only a small number of gambling sites offer PayPal for deposits. While many others would like to use this, only the biggest and best known global brands get to offer it. When you see the reputable brands which do allow PayPal deposits, you'll quickly realize that this is a trust signal. Since no bad site would be allowed to offer this method, you know you are with one of the best outfits.
The buyer protection features built into the PayPal system are also beneficial for poker, casino and sports betting fans. It is unlikely that you will end up in a dispute with one of the big gambling sites. If you do, then there is the system where you can file a dispute via the PayPal system to resort to. This puts the gambling site in the position of having the prove they were in the right, making it impossible for them to ignore your dispute.
You will also be able to withdraw winnings into your PayPal account. This is fast and easy, and gives you the option of transferring into your bank or spending direct from PayPal. Many people leave a portion of their gambling bankroll in this account deliberately. This would allow you to quickly take advantage of bonus and promo offers (as long as they are at casinos which accept PayPal of course).
There are some downsides. First, PayPal is only available in certain countries. This can't be used for poker or casino deposits in the US or Canada – and many lower GDP countries are excluded too (the risk of chargebacks is presumably considered too high). This leaves the UK and several of the western European countries which allow online gambling too. I have covered some alternative deposit options at the bottom of this page for readers in countries where PayPal is not used.
How to Deposit Using PayPal
It only takes 5 minutes to set up a PayPal account, and all you need is an e-mail address. You register, verify your mail and later verify your bank account via a 'micropayment' which PayPal send to you.
I'm assuming you have already chosen a reputable site from the list of PayPal-friendly rooms here at internetpoker.com. Once you have registered a player account there, then the next step is to head to the cashier section.
Once there you will see a list of deposit options. These will usually include credit cards, eWallets like Skrill and Neteller, local options which depend on your country of residence – and even Bitcoin. Here you choose PayPal, and will navigate to a new screen.
You select the amount you could like to deposit, add in any bonus code your site gave you and then hit the 'Pay' or 'Deposit' button (the exact name depends on the site). The next step is that you are taken to a separate browser session (sometimes in a new window), and will access PayPal.com via this. Depending on which browser you use, look out for the green URL or padlock sign which shows that your connection is secure.
Here you log in to PayPal separately from the gambling site – keeping the two sites separate. You will then see details of your transaction. These include the name of your site and the amount to deposit. You'll be asked to separately confirm the transaction by hitting the 'pay' button.
The final step is that you are taken back to your poker site or casino, your new balance in place and you are ready to hit the games!
Restricted Countries – Alternatives to PayPal
With no PayPal deposits possible in the US or Canada, players need to find an alternative deposit option. Credit cards are the easiest, though with the US financial system actively trying to block these transactions (and the Canadian banks declining them too), you might find your card getting declined. Prepaid Visa is a good solution. Here it is important to speak with your poker or casino site and find out which brand is currently working.
Bitcoin is a great alternative, and is no more difficult to use than PayPal (despite its reputation as something technical). Many of the offshore US poker sites welcome Bitcoin. As long as you make a deposit with this method, you can also use it to withdraw.
Canadian players can use Interac for gambling deposits. This is not restricted in the same way that credit cards are, and also benefits from having a flat fee.
Finally, you can use person-to-person transfers from both countries. This involves wiring money to a person connected with the poker site or casino using Western Union or MoneyGram. While a visit to your local branch office is involved, this is a very reliable payment method.